Teen Programs

There are plenty of opportunities for fun and friendship for teens at the Homewood-Flossmoor Park District and around the community!
Teen Camp 2023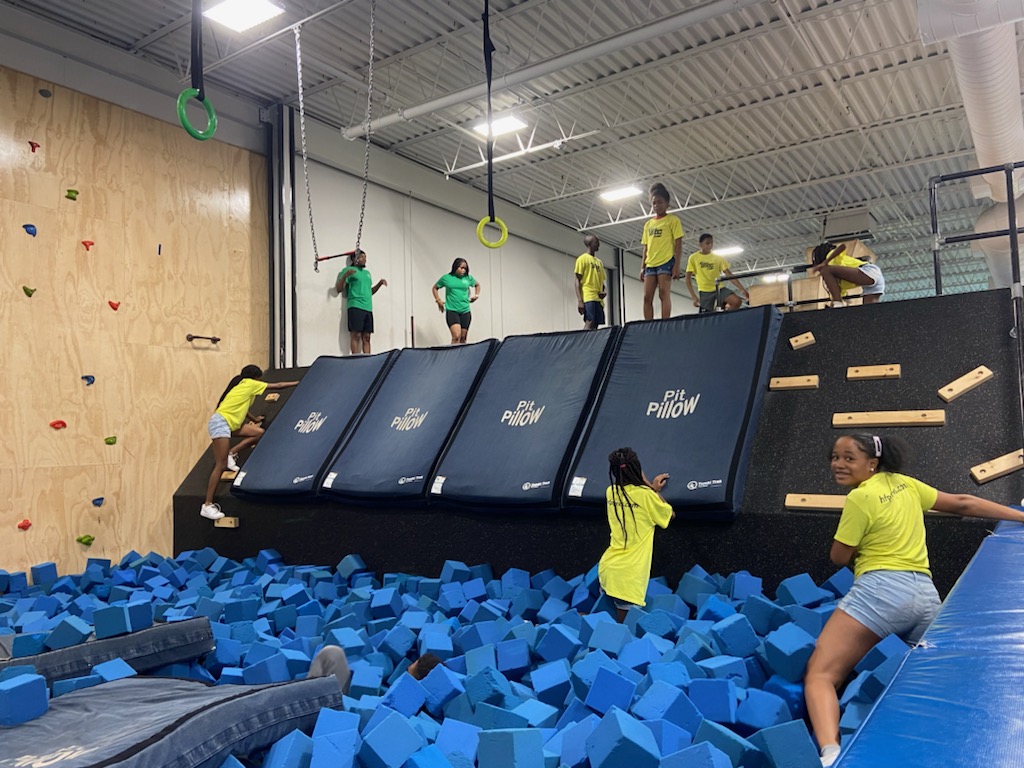 We designed this camp for all the teens out there who want to have a fun and memorable summer. Teen Camp includes three trips per week, pool days, and you guessed it, FUN! We will also explore various parks throughout the district. Grab a friend and get registered today!
Grades: 6-8
Click here for more information or to register!
Nature Teen Camp 2023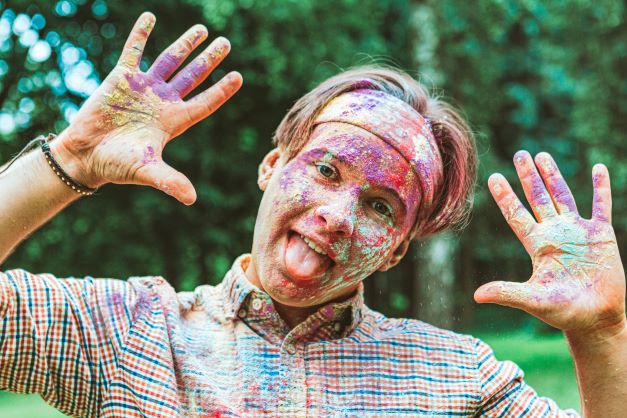 Spend your summer outside this year. Nature Teen Camp will take nature camp to the next level, each week will include all the fun of Nature Kids Camp plus a trip or visiting guest, adventure-based activities and stewardship. 
Grade: 6-8
Click here for more information or to register!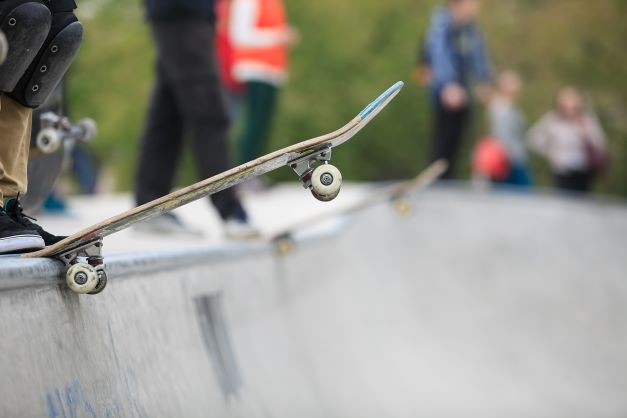 A concrete skateboard and inline skating playground — opened in 2000 with guidance from a teen advisory group. Equipment at this park includes a combination of half- and quarter-pipes, grinding rails and other ramps made from steel for durability. The park is operated on a drop-in, unsupervised basis with no fee or preregistration required. Skaters must wear protective helmets, elbow pads, knee pads and shoes. It is open from 8 a.m. until dusk.
The park also features the district's only Graffiti Board, where creative tweens and teens can express themselves. Vulgarities, offensive materials and gang symbols are not allowed.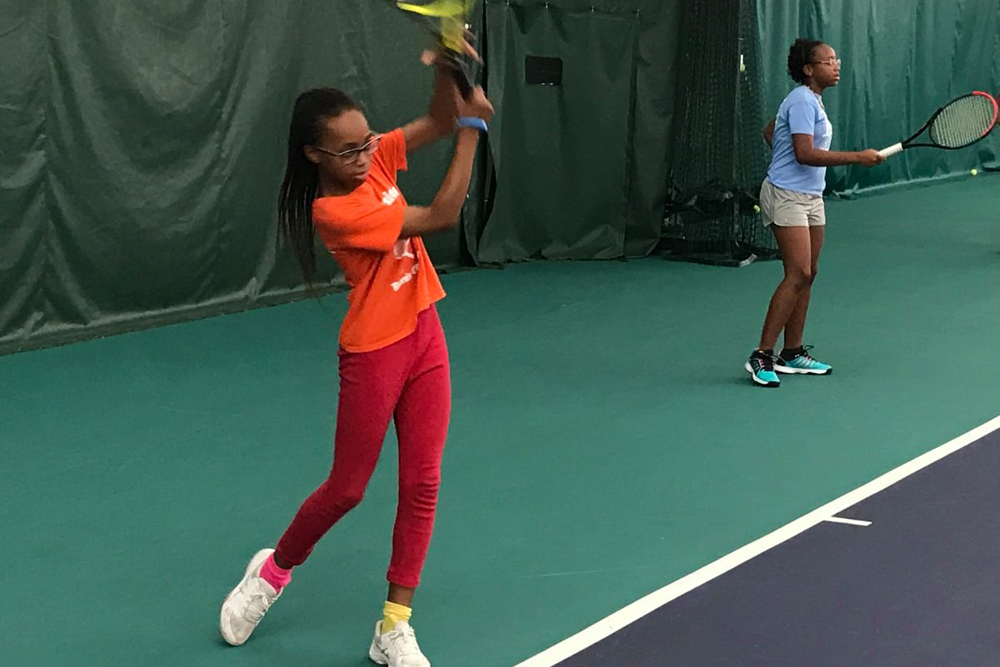 The H-F Racquet & Fitness Club believes that fitness should be a lifestyle and we want you to get the most out of your time with us and for your fitness experiences to be positive, rewarding and something you look forward to each day.
Features: 12,000 sq. ft Fitness Center, 10 Indoor Tennis Courts, 25+ Group Fitness Classes, 4-Lane Lap Pool, and Certified Personal Trainers
Membership available for ages 13 and older!
Premier Membership – H-F Racquet & Fitness Club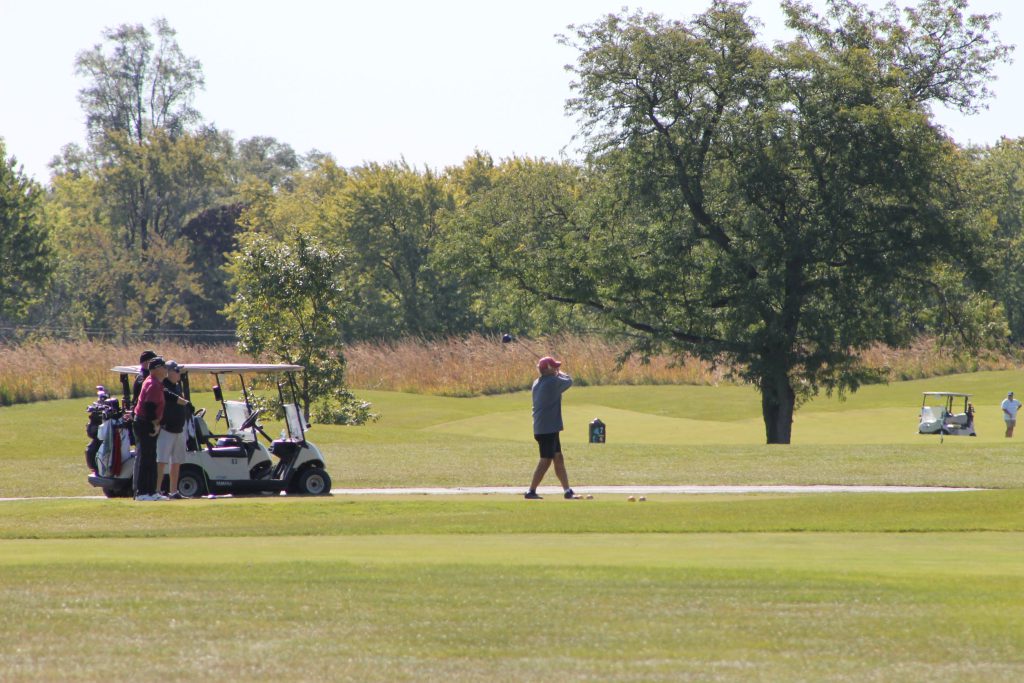 Three-Hole Golf Course
Coyote Run's Three-Hole Practice Course — 168, 90, and 115 yards — is available for practice of the short game. No advance tee times are necessary! Practice course fees are paid in the Pro Shop.
Driving Range
The driving range is open during the season for practice on both grass and mats in wet conditions. Grass tees are typically used from Mid-May to Mid-October. The new ball machine accepts credit cards or cash can be used in the golf shop for a pin code. Pre-paid magnetic keys can also be purchased at the golf shop for additional savings.
Greg Meyer Learning Course – Coyote Run Golf Course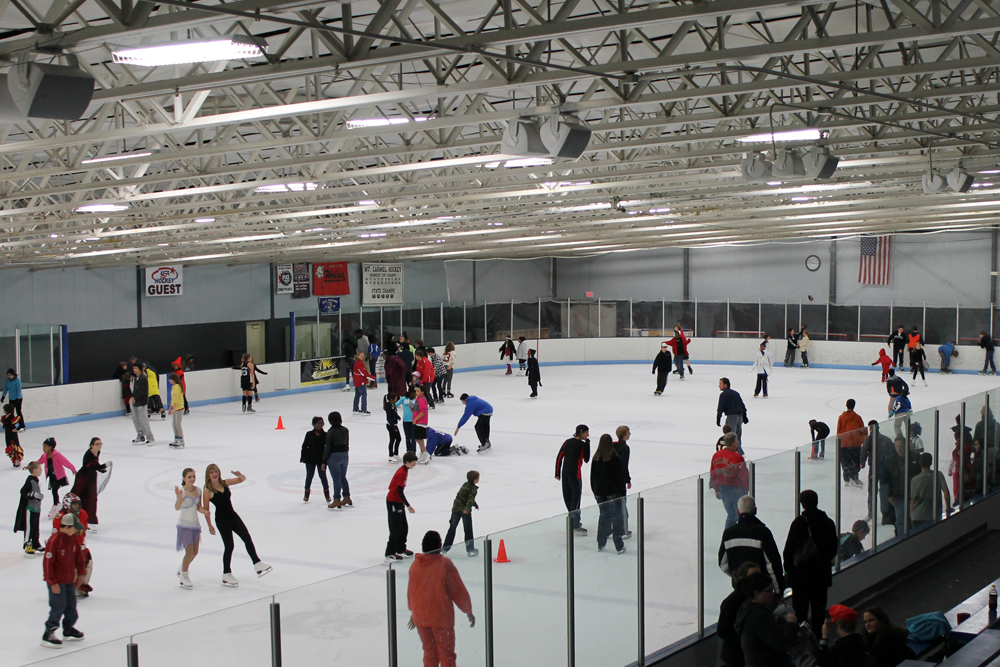 Come to the H-F Ice Arena for Open Skate. The newly renovated facility offers a great space to meet up with friends and ice skate. Skates are available to rent.
H-F Ice Arena – Homewood-Flossmoor Park District
Crate Climbing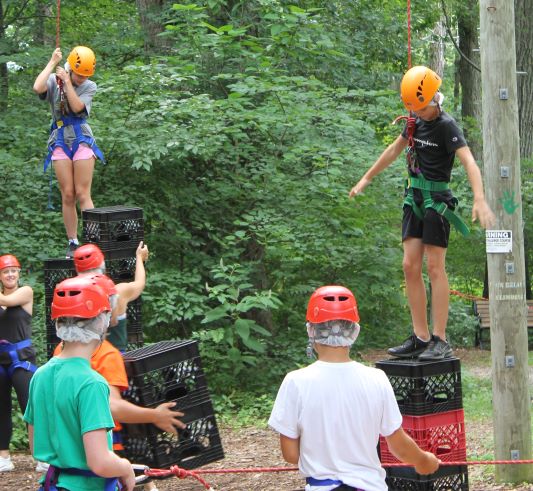 Crate climbing is a unique challenge that requires a blend of concentration, balance, cooperation, communication and boldness.  Count the milk crates you stack underneath your feet as you rise up into the forest canopy and your support group tosses more and more crates up to you!  Lose your balance?  Don't worry!  You have an experienced Irons Oaks Facilitator on the end of your rope to ensure a safe ride back to the ground.
Open Climb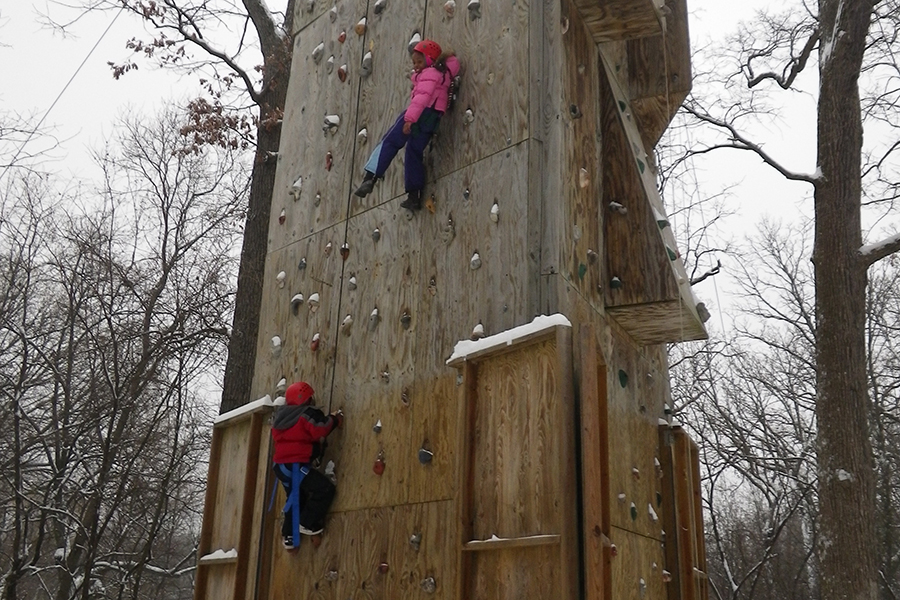 If you are looking for an exciting challenge and a great way to bring a group together, our 40-foot climbing tower has over 1000 square feet of climbing surfaces and multiple routes to choose from.  You will need to use strategy, strength and determination to get to the top as the rest of your group supports you on the belay lines and offers encouragement.
Climbing Wall & Crate Climbing – Irons Oaks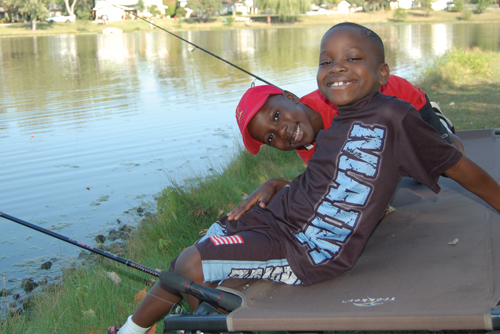 Dolphin Lake fishing permits can be bought online here or by calling 708.957.0300.
Your receipt from the purchase of the fishing permits will serve as your permit. Please keep this will you when fishing, we will also accept digital copies of the receipt on e-mail.
Izaak Walton
Membership grants fishing and dog walking privileges on Preserve grounds. Dues are paid annually.
Membership (under 18 years old): $5/year
Membership — Homewood Izaak Walton Preserve
Libraries
Both the Homewood and Flossmoor public libraries offer books, movies and other types of media to check out. Various programs are also available throughout the year.