There will be no Public Skate on Saturday, June 17.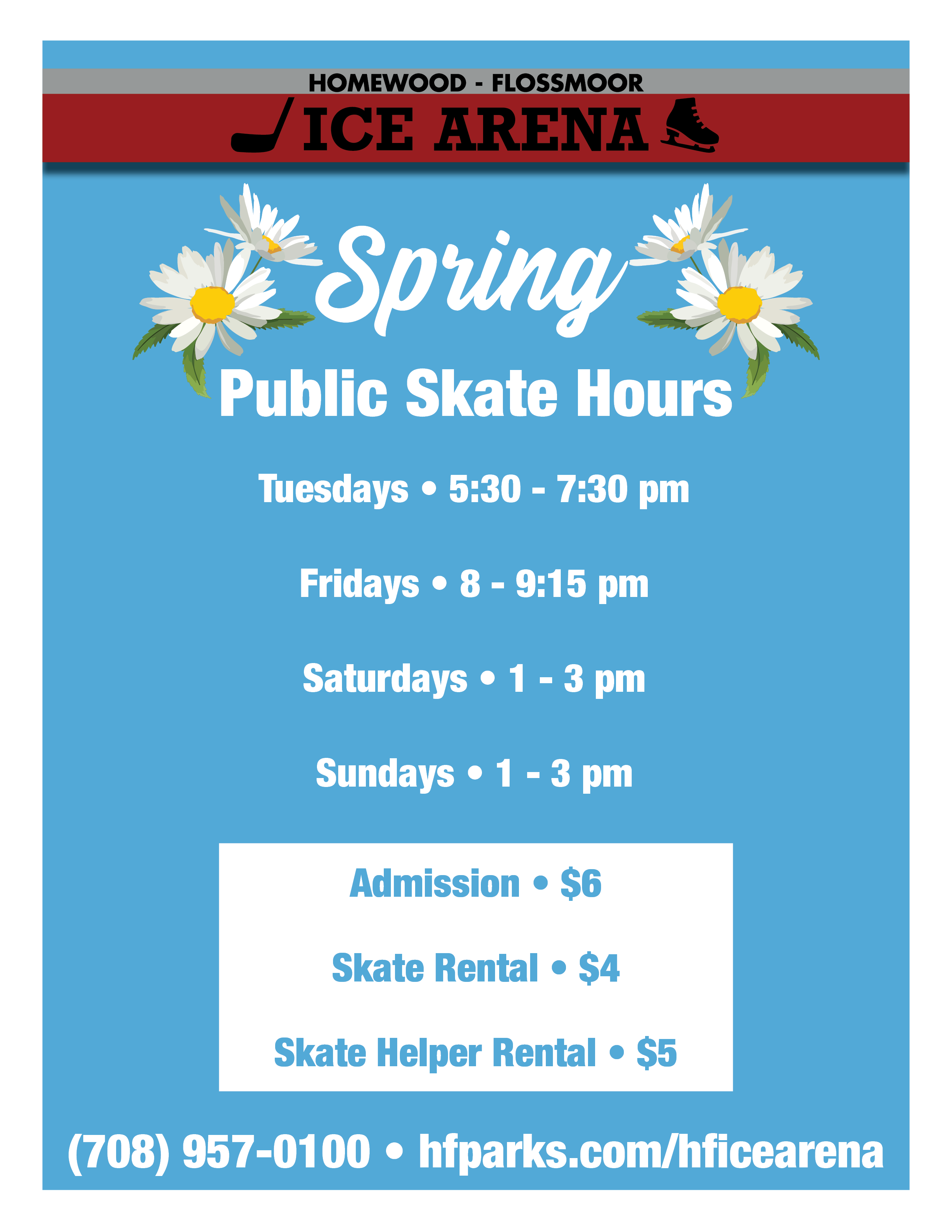 Spring Freestyle Ice Schedule
Mondays      3:15 - 5:15 pm
Tuesdays      3:15-  5:15 pm
Fridays          3:15 - 5:15 pm
Saturdays     8:15-10:15 am
MAIN ARENA
Ice

surface measures 200 ft. long by 85 ft. wide

A viewing area that comfortably seats 1,200 This area hosts many of our lessons, synchronized skating
teams, skating competitions, hockey leagues and 

practices,

public skating sessions and special events throughout the year.
STUDIO ARENA
Ice surface measures 90 ft. long by 40 ft.

wide

Available for private rentals This surface hosts many of our hockey and figure skating
group and private lessons. H-F Ice Arena birthday parties are also held in the Studio Arena.